Khasi people file a petition for security and compensation due to betel plants cut down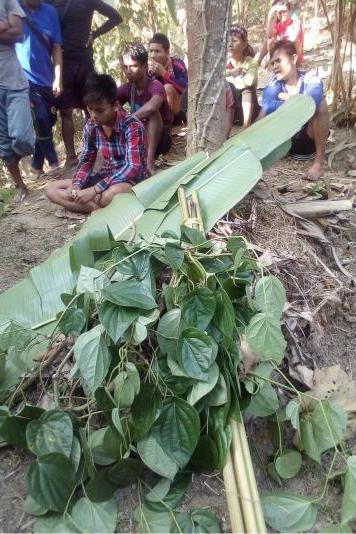 On 9 January 2017, the Khasi people filed a petition with the Senior Judicial Magistrate's Court in Barlekha upazila after criminals cut down 3,000 betel trees in the district on Sunday 8 January 2017.
In the stated petition, the Khasi people demanded compensation, their security, and punishment of the criminals. According to the petition, Basu, 26, and Soltu, 35, of Rajnagor demanded Tk 1,00,000 from the Khasi people. As they refused to give the money around 30 to 40 criminals attacked at Madhab punjee and cut down 3,000 betel trees.
Due to the incident at present, the Khasi people are passing their days in fear of attack by the organized criminals who have been allegedly trying to grab their betel leaf plantations.
Victim Suk Khasia informed that, many family members of Khasis have jobs on the punjee, and they grow crops on the spare land. Without this land and betel leaf, it would be impossible for them to survive. After submission of the petition by the indigenous Khasi people, the court ordered the policefor First Information Report after an investigation.